The 061 crisis helpline is integrated into the Suicide Prevention Plan for Catalonia 2021-2025 (PLAPRESC), with specialists in psychiatry, psychology and mental health nursing from 10 Catalan hospitals.
22-06-2022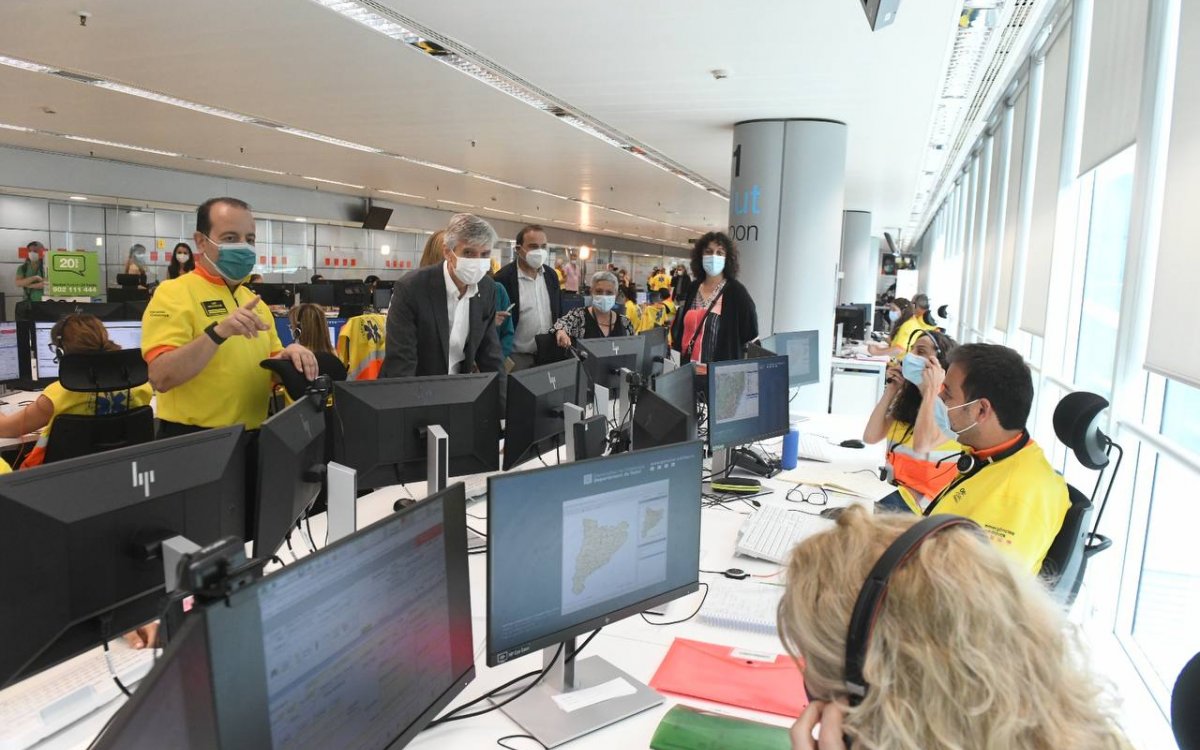 The Department of Health has launched the new mental health team of the 061 crisis helpline, for specialised health care of the Suicide Prevention Plan for Catalonia 2021-2025 (PLAPRESC), released in 2021. The new 061 service has been operational since June 20th with a mental health team - nurses, psychologists and psychiatrists - from different hospitals across Catalonia: Parc de Salut Mar, Parc Taulí, Hospital Universitari Vall d'Hebron, Hospital de Sant Pau, Hospital Clínic, Hospital Universitari de Bellvitge, Parc Sanitari Sant Joan de Déu, Benito Menni Complex Assistencial en Salut Mental, Mútua Terrassa, and Hospital Germans Trias.
This new team of mental health professionals offers 24-hour care, 365 days a year, to people with suicidal ideation or behaviour, family members and people close to them. After receiving a call reporting suicidal ideation or behaviour, they proceed to provide support and suicide risk assessment, for immediate referral to hospital emergency department and the Suicide Risk Code activation. This will involve outpatient preventive follow-up in mental health (Adult Mental Health Centres -CSMA or Child and Adolescent Mental Health Centres -CSMIJ) or in drug addiction care centres (CAS), within 10 days, in the case of adults, or within 72 hours, in the case of minors, as well as telephone follow-up within 30 days from hospital discharge. Therefore, an effective and immediate response is provided to people in a suicidal crisis situation, as they have access to specialised health professional support to overcome it.
The new 061 service works in coordination with the other suicide prevention telephone numbers, such as 024, the Barcelona suicide prevention telephone number (900 92 55 55) or the telephone "de la esperanza" (93 414 48 48 | 682 900 500). These community helplines will refer calls requiring immediate health intervention to 061, in order to guarantee the most specialised health care for people at risk of suicide and prevent future crises. In these other resources, calls are initially anonymous and are not attended by mental health specialists.
More information about the new service of the 061 crisis helpline in the following link: https://canalsalut.gencat.cat/ca/vida-saludable/salut-mental/061-veu-contra-suicidi/